BEST GOLF COURSES CANCUN - EL MANGLAR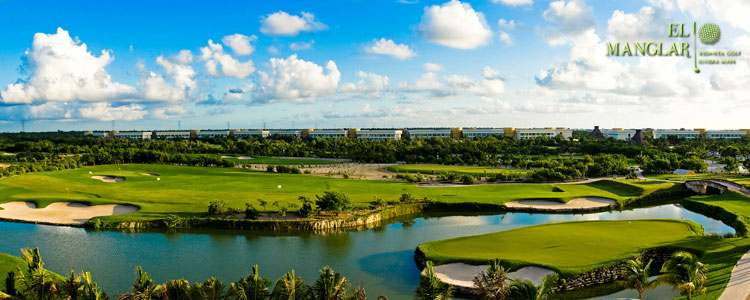 Coming in at #11 is El Manglar Riviera Maya Golf Course. This 18-hole course opened in early 2003 and was conceived with full respect for both the naturally abundant fauna and the environmentally sensitive areas that surround it. A great resort course with predominant trade winds that demand pinpoint accuracy and challenges even the most experienced of players.
El Manglar is an 18-hole, par 54 course, this 2923-yard long filled with radiant white sand traps, the dark tones of natural stone lining pristine lakes, the deep, lush hue of the greens and the waste bunkers.
An imposing golf course with many surprising features, for example the 276 yard-long 13th hole played into the prevailing wind. The 17th, the course's signature hole, nicknamed "Donna-green", boasts two bunkers on either side of the green and one more at its center, making it a one-of-a-kind, and notoriously difficult to escape from with a par. And, on the 195-yard 18th, players have only a one-shot chance to get to the green, which is built on an island-like mound with a trap at the entrance.
If you are interested in golfing El Manglar Riviera Maya Golf Course, or any of the other golf courses in the Riviera Maya, Teed Off Tee Times is your local source for tee times. Visit us online at teedoffteetimes.com or call us toll free at 1-855-833-3633.
---